No more tolerate of your jewelry getting tarnished!
Jewelry Cleaner restores a sizzling and brand new look effectively in 1 minute.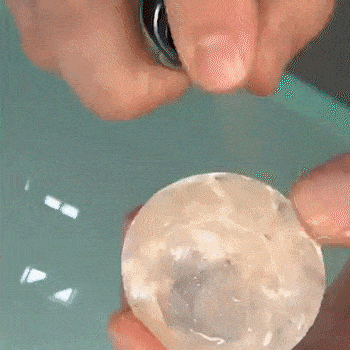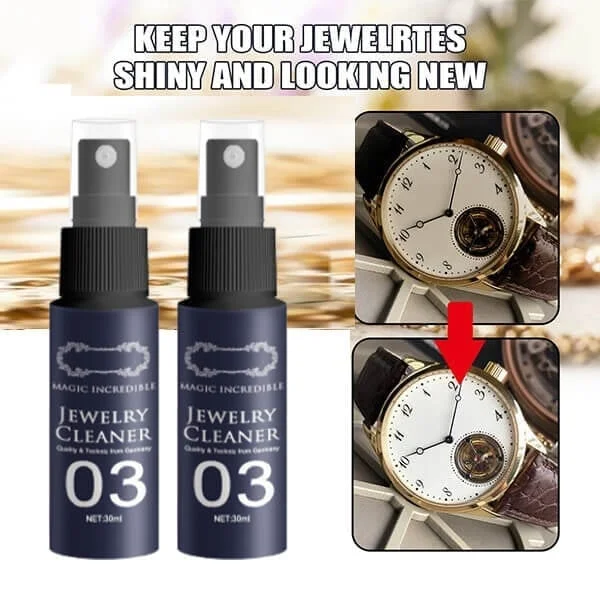 Cleaner safely cleans all kinds of jewelry materials such as diamond, silver, and gold.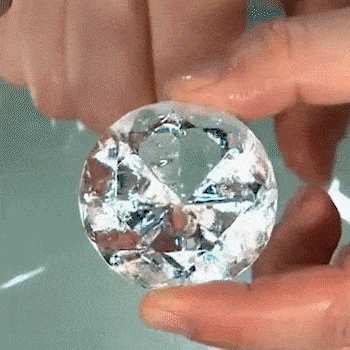 The ammonia-free solution allows a deep clean without harming your jewelry. 
Restore a shiny coating on the surface that lasts for 12 months!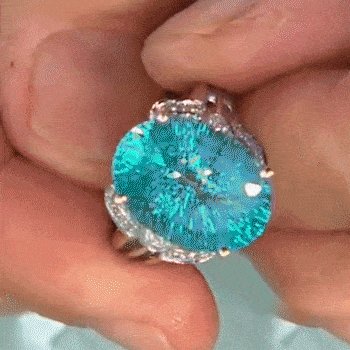 MAIN FEATURES
► Dazzling
Designed to not only clean all kinds of jewelry but also to make them sparkle in minutes and look good as new again.
This miracle spray effectively removes dirt, grime, oil buildup and more from any jewelry without loss of quality.
Provides a professional, fast cleaning for your dull stones, restoring their natural luster and making them look brand new.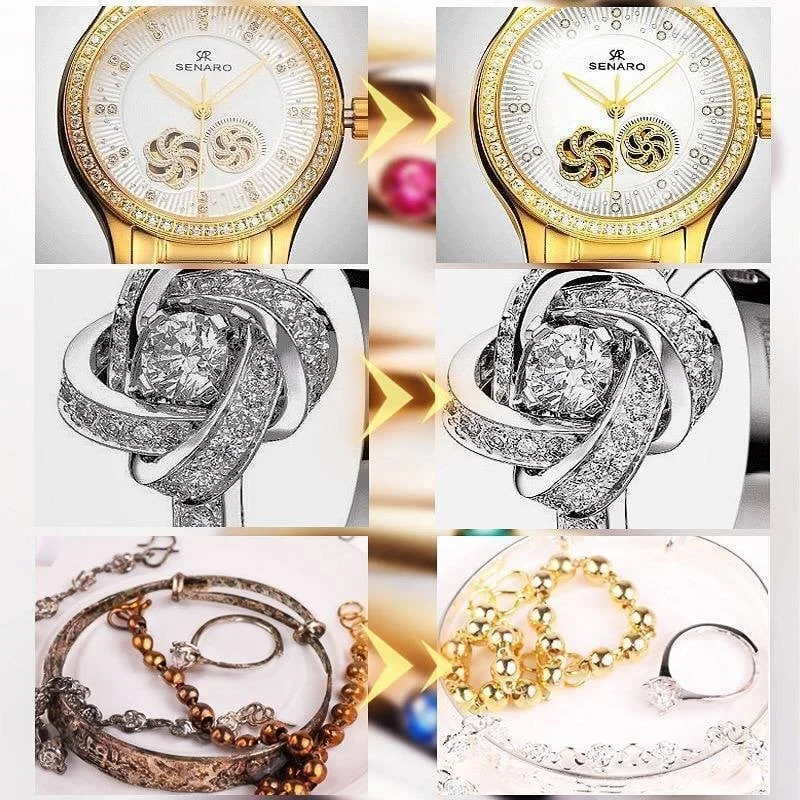 The cleaner spray is completely non-toxic and is safe to be used on a variety of jewelry types and even delicate uncoated metal surfaces. 
Preventing your precious stones from wearing and any discoloration as you clean.
 Suitable for earrings, rings, necklaces, anklets, ear cuffs, bracelets, watches, armlets, hair jewelry, chokers, tiaras, belly chains, pledge pins, and more possibilities.
 Simply spray the product directly on the jewel or your sponge then gently scrub to polish. Once done, wipe it up with a smooth cloth to remove residues and you're done.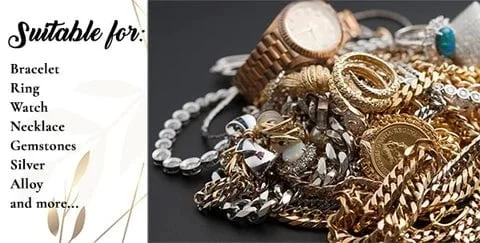 Keep your pieces shining bright like a freshly polished diamond using this magic jewelry cleaner spray!