---
Working on a project without a laser is like having a day without your favorite coffee.
You can manage, but it's not that easy.
If you've never used a laser before, it's time to step up your game!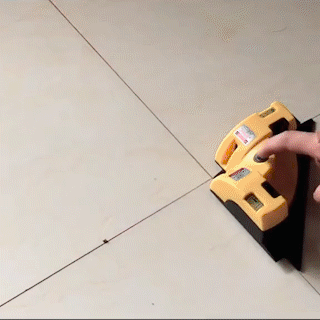 Main Features
[Straight Corners] This handy tool makes two lines in the shape of a perfect square on the floor, wall, or other surfaces.
It helps you make things straight and at right angles, like when you're setting up tiles, pictures, or even flooring.

[Double Bubble] There are two bubbles that help you know if things are flat and straight.
They are like helpful eyes for making sure your laser and wall are in the right place.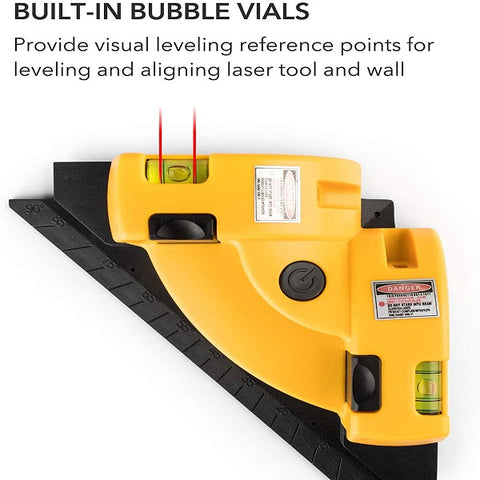 [Suction Power] Two suction cups let you stick the level square on smooth surfaces, such as clean glass or ceramic tiles.
It helps you work out where things should go at 90 degrees.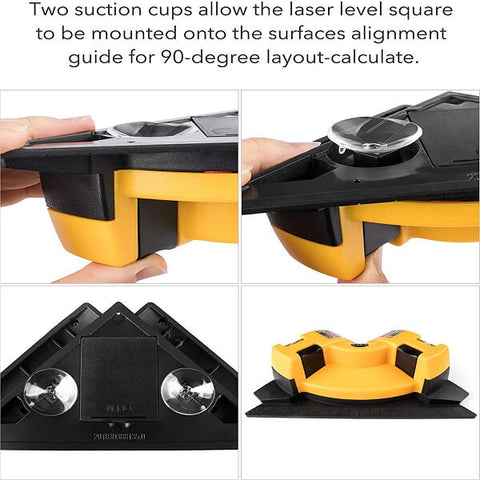 [Easy to Use] You only need to press one button to make two lines that form a perfect square. Easy peasy!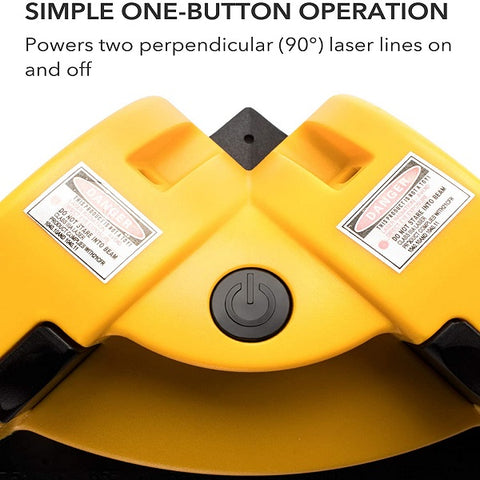 [Useful Everywhere] You can use it to make accurate lines both horizontally and vertically on anything you're working on.
It's perfect for making things like shelves, molding, or tiles straight and in the right place.
Specifications
Product Weight
198G
Package Size
(L x W x H)
19 × 15 × 6CM
Package Contents
Right-angle lasers line instrument × 1
Color
Yellow, red
Laser Wave Length
650nm
Waterproof Level
IP54
Accuracy
±3/8"/100ft
Self-leveling Range
±4"
Battery
3 x AA batteries (not included)
Product Size

 


(L x W x H)

19 x 10 x 5cm
Frustration-Free Leveling
Takes the frustration out of leveling.
Effortless Object Alignment
Makes aligning objects a breeze.
Convenient Laser
Love the convenience of this laser.
Versatile Precision
Versatile for various applications.
A Real Gem
The right-angle laser is a real gem.